Update, Jan. 13, 2022:
Construction at Champlain Park has experienced significant delays and we thank you for your patience.
At this time, the entire park is still closed. Specific areas of the park will be open to the public in the coming weeks. We expect that the playground and pathways will be open for use in February 2022. The baseball diamond will remain closed until at least August 2022.
Work on the ball diamond, additional asphalt, and sodding and seeding will start in Spring 2022 when weather allows.
The City of Burlington is renewing Champlain Park.
Proposed Improvements
This project includes:
New playground equipment and swings
New baseball backstop, dugouts, and players' benches
New park furniture
Repaved asphalt paths
Drainage improvements
In 2020 the old swings were removed from Champlain Park because of a safety issue.
What to Expect During Construction
Your safety during construction is our priority.
Champlain Park will be closed during construction. Construction fence will be in place to secure the construction site.
There will be no access to M.M. Robinson High School or the HDSB offices through Champlain Park.
Do not enter the construction site at any time.
Love My Playground! Survey
In 2020, the City conducted a 'Love My Playground' survey to get the public's feedback about the types of equipment they'd like to see at local playgrounds when the equipment is replaced in 2020 and 2021. Thank you to everyone who completed the survey, including the many children and caregivers who provided great feedback.
Your input inspired the playground designers when deciding which pieces of play equipment to include in your new playground.
View the concept drawing of the playground equipment. Colours may vary.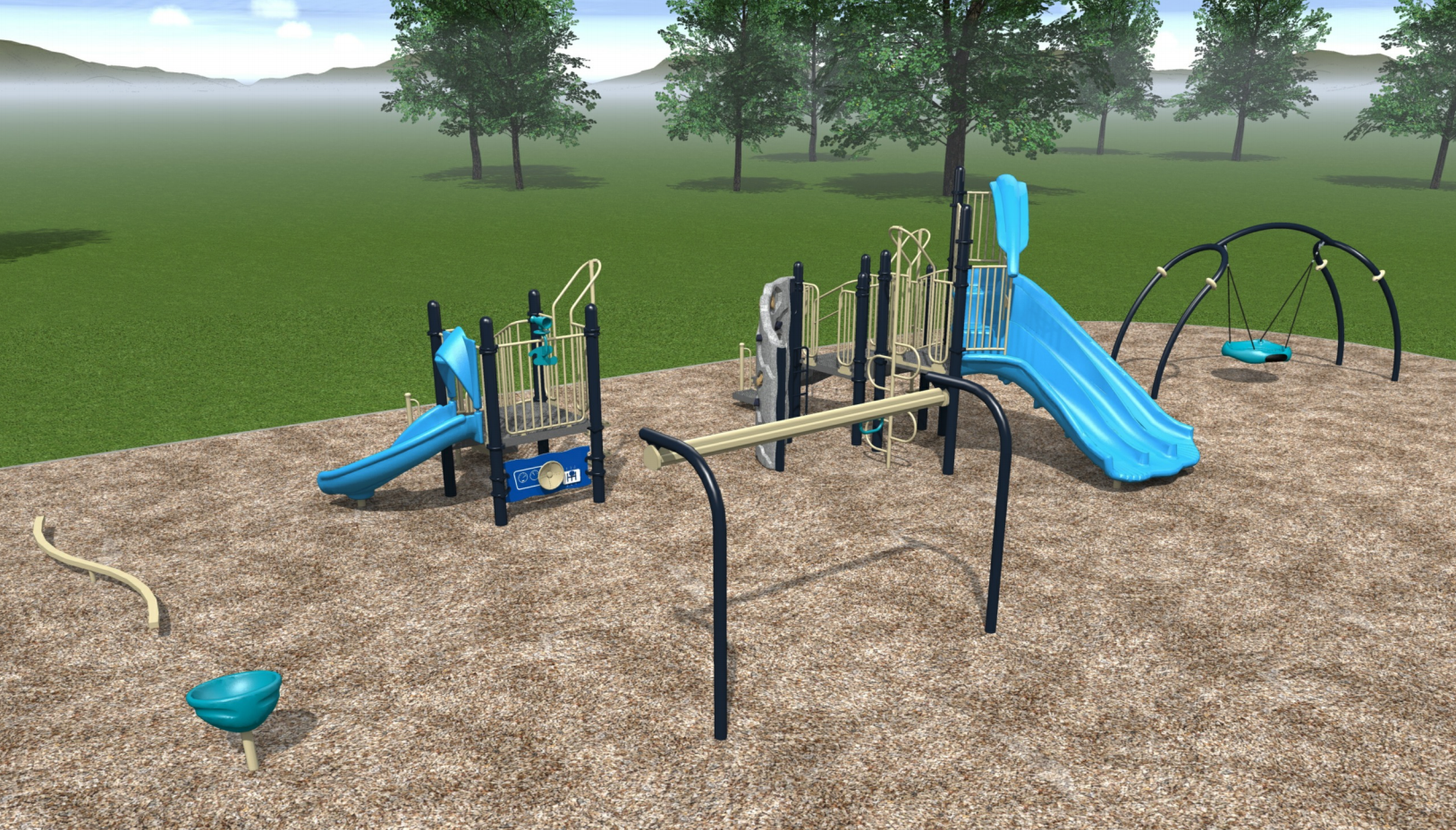 Next Steps
| | |
| --- | --- |
| Project Milestone | Timing |
| Design work | Complete – May 2021 |
| Burlington City Council approval of 2021 Capital Budget | Complete - January 2021 |
| Tender for construction contract | Complete - May 2021 |
| Expected start of construction | August 2021 |
| Expected construction complete | Summer 2022 |
Contact
For information about park design and construction, you can contact:
Becky Ellis
Landscape Architect, Engineering Services
becky.ellis@burlington.ca

For information about park services and planning, you can contact:
Rebecca Holmes
Recreation Planner, Recreation, Community and Culture
rebecca.holmes@burlington.ca